After a break over the Christmas period and at the beginning of the year 2023 it starts again. Of course, there was no dead silence and everyone who walked by us could see the light show during the Christmas season.
Of course you have different opinions. Some say "how cool is that" while others say "what is that supposed to be". As always, tastes are different, but who visit us on Halloween, knows that it is not quite "normal" at Old School Haunter.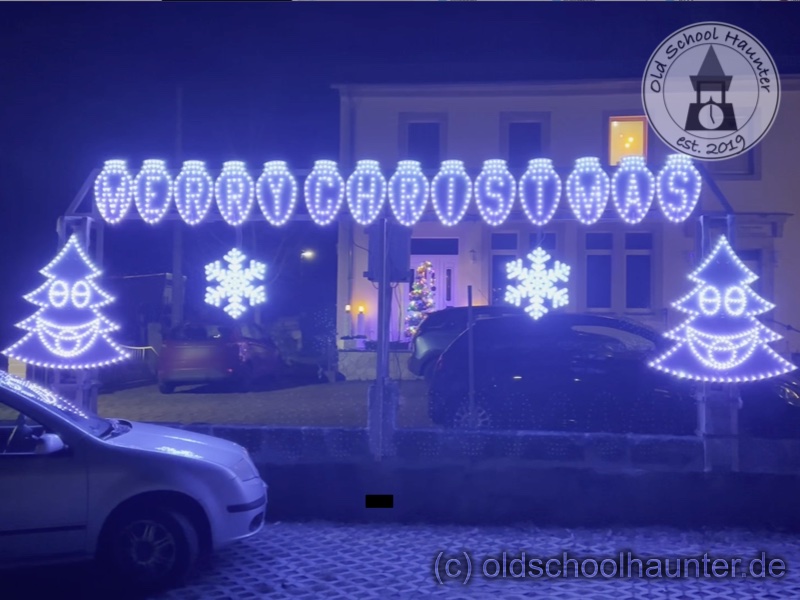 And so the decorations can also be a little more unusual during the Christmas season. As the icing on famous i I let the light installation run to sequences of xLights around the World. A really great project that I follow for 2 years and 2022 I did it and have my own light installation for such light shows.
On the Youtube channel of Old School Haunter you can see the individual sequences that I have put on my Christmas lights.
The first light show runs to the title song of Frozen 2 – Into the Unknown. Have fun watching.